Welcome to our new website!
We are proud to show the new
TYM
website, designed with an easier and smoother navigation experience in mind. We have adapted the functionality and design, with the purpose of making a more pleasant and comfortable experience for our users.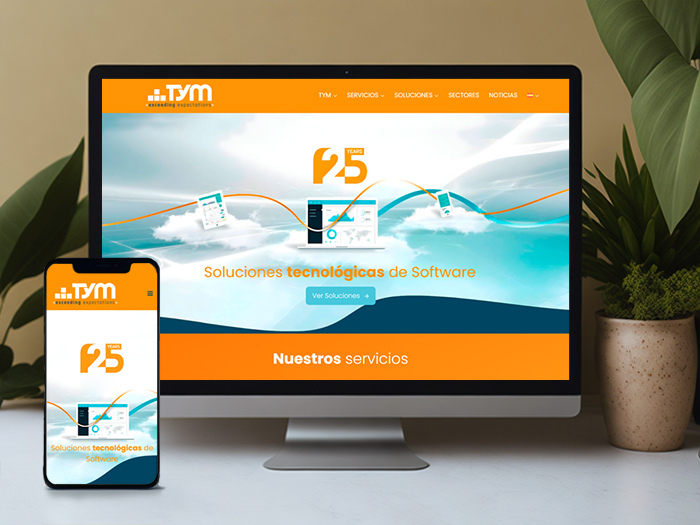 In this new version, we have optimized the loading speed of pages and simplified the structure of the site, making it easier to find relevant content and navigate between site sections.
One of the new features of this update is the introduction of the
News
section, designed to offer easy access to the latest news related with technology and with TYM.
In the new
Sectors
section, you can see some of the sectors in which TYM specializes: Health Care, Organizations and Public Interest Entities, Risk Prevention, Advertising and Media…
On the other hand, the new
Contact
section includes different ways to contact TYM allowing the user to easily select the most suitable one.
Corporate Identity and Design
The design has also been completely renovated. We have unified the web with the colors of our company, getting a more coherent and compact look, without losing the simplicity of navigation and with a responsive design that adapts better to different devices and screen sizes.

We invite you to explore it!

Welcome to the new TYM website!