ENDORSEMENT MANAGEMENT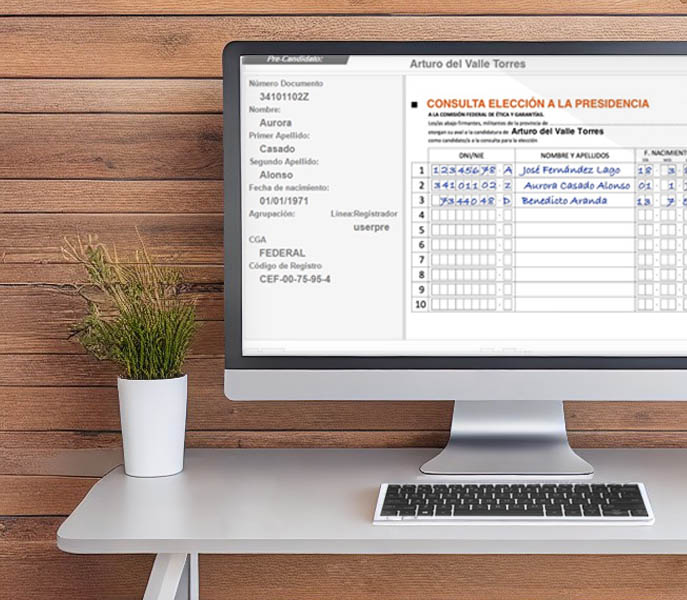 With our endorsement application eVal, you can manage any process of submission to open lists: the counting of the endorsements that pre-candidates need in order to be nominated as candidates and compete in the corresponding votes.

FEATURES
This application is multi-process and allows parameterizations of each endorsement process, management of all physical places for endorsement collection (if necessary), entry of endorsements, verification and validation and final recount. In addition, it will assist in any subsequent claims.
System also allows the collection of endorsements online.