VOTING MANAGEMENT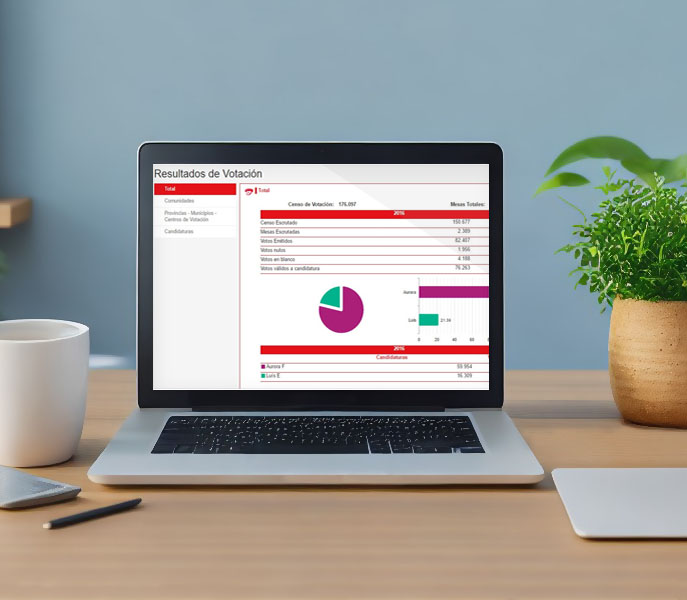 This voting management application allows you to manage the entire cycle of a voting process. Similarly, it can be used for inquiries of an organization or company.

FEATURES
Thanks to eChoice you can:
ADMINISTRATION BACKEND
The administration backend is the place where administrators can manage all aspects of a voting process.

INTERNAL WEB PORTAL
It will be the place where partners will manage their participation in a voting process. They can request online voting, request a transfer from one center to another and even vote electronically, if process allows it.

PUBLIC WEB PORTAL
The public portal optionally allows people outside the organization or company to join the process, if the consultation is open to citizens.
It allows, optionally, management of a payment by the inscription, payment that can be made with card or paypal.

In addition, public portal also allows visualization of the results (in real time) during the day of the votes.