TYM, Top 3 in HappyIndex ®AtWork and Top 1 in IT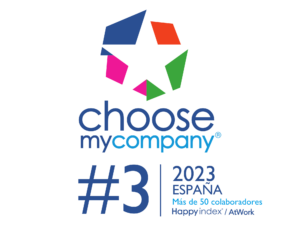 Today we have some great news to announce!
Last week an event was held in Barcelona bringing more than 120 companies from all over Spain together and certifying those that had a good work environment. TYM has not only achieved the
HappyIndex®AtWork 2023
certification, but has also been ranked in the
Top 3
of the category concerning the well-being of employees at work, reaching the
Top 1
in the IT sector.
The
HappyIndex®atWork
award is a distinction granted by ChooseMyCompany, an international external consulting company that uses a totally anonymous and voluntary survey to receive and analyze the opinions, experiences and suggestions of company employees.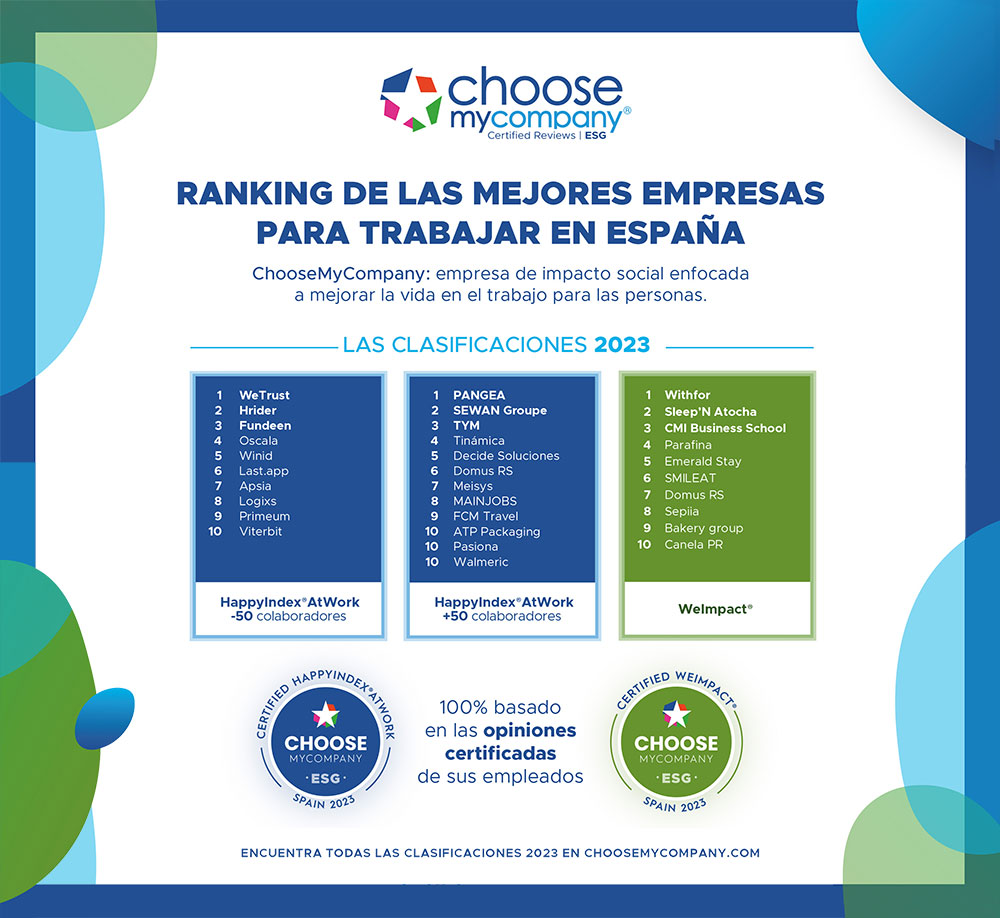 TYM is proud to receive this award and we thank our employees for their participation, because without them this would not have been possible.
We will continue working to keep and improve this recognition, and as our motto says, to continue exceeding expectations also from inside the company.