Phishing: Learn how to detect it
At some point in our lives, almost everyone has been a victim of a phishing attempt. Phishing is a scam technique in which someone pretends to be an official entity or institution in order to obtain personal or financial information. Usually this is done via emails, text messages, phone calls or via fake websites that imitate real ones. Their goal is to obtain sensitive information, such as passwords, credit card numbers or bank details.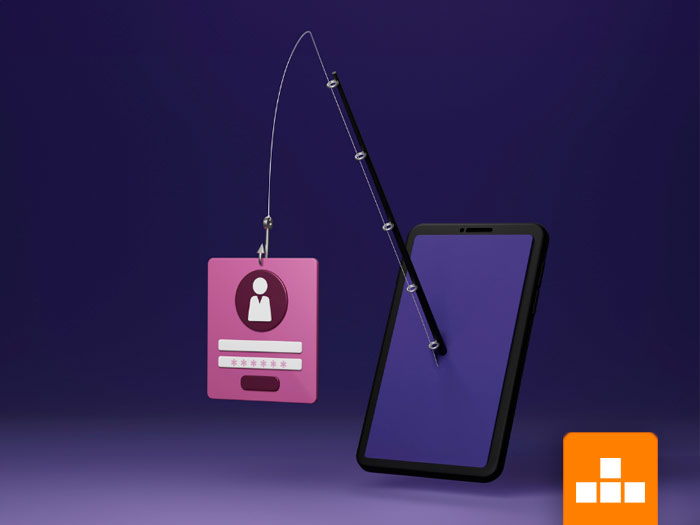 How to identify it
The most common is to receive an email or text message. Before clicking on any link or providing any data, please review the following points:

– Always check the e-mail address of the sender. Distrust emails with long endings or with names that do not look official.

– Distrust if the text contains serious spelling or writing mistakes, or parts that do not make sense. These texts are generally written automatically and often contain grammatical errors.

– If it contains suspicious links, never click on them. If you hover your cursor over it without clicking, you will be able to see the web address that the link will direct you to and determine if it looks suspicious.

– If you are asked for personal data you are probably experiencing a phishing attempt. Official entities will never ask you for sensitive information via these communication channels.

– If they offer you prizes, gifts or ask you to click on links in a hurry, distrust them.

What to do if you think you have been a Phishing victim
If you think you may have been a victim of phishing, the first thing you should do is this:

Changing passwords
You need to change immediately all passwords that may have been compromised. Remember to always use unique, long passwords with symbols.

Inform affected entities
If it involves a bank card, a social network or an online service, contact the entity concerned. They can guide you and advise you on what to do and help you protect your data.

Check your device
Check your device with a trusted antivirus to look for possible malware programs that may have been downloaded.

Eventually, with the right knowledge and strategies, we can effectively protect ourselves from phishing scams. Being able to detect it in time is the key. For more information and resources you can visit the website of the National Cybersecurity Institute: Phishing | INCIBE | INCIBE